Zach Buckley of Bleacher Report recently identified his top three trade targets for each NBA team in an article. Jonathan Kuminga, a forward with the Golden State Warriors, was named as a top trade target by both the Washington Wizards and Charlotte Hornets, appearing twice on the list.
Although this is obviously a piece of opinion and does not imply that Kuminga is being targeted or used as a commodity, it is a possibility to take into account. Before the NBA draft, Kuminga's name was linked to trade rumors as numerous media sources claimed the youthful forward may be exchanged for a high selection pick. Naturally, this did not occur, but there are grounds to think Golden State would still be willing to trade Kuminga for a more dependable win-now player.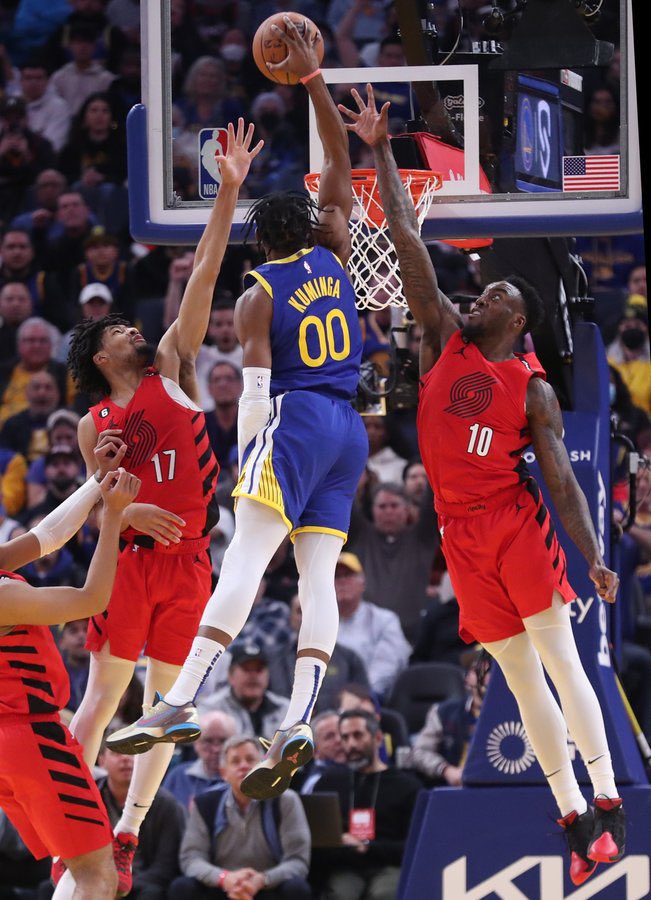 There seems to be some hope that both Kuminga and Moses Moody can establish themselves as reliable rotation players for Golden State's forward position next season. Last playoffs, Moody was a reliable option off the bench for Steve Kerr, but Kuminga did not get as much action. Due to this, Golden State is taking a chance by counting on Kuminga to be a top rotation player next season, which means they might try to trade him for a player who better fits their win-now strategy.
ALSO: Why Michael Jordan believes Steph is not the BEST point guard
It's usually difficult to forecast who will be interested in a player at this stage of the summer, but it's probable that more than one team would be interested in Kuminga if he were to become available.