NBA legend Stephen Curry is the best point guard in NBA history, according to ESPN's Stephen A. Smith, who made the claim recently.
Michael Jordan, who many consider to be the greatest player to ever play the position, was one of those who immediately disputed Smith's claim.
On Wednesday's broadcast of "First Take," Smith stated that Jordan had emailed him to say that, despite his admiration for Curry's brilliance, he was hesitant to refer to him as the all-time greatest point guard.
"Although greatest of anything is always a debate, I beg to differ on greatest point guard of all time, and what you said," Smith said, recapping Jordan's message. "Magic Johnson is easily the best point guard of all time. Steph Curry is very close, but not in front of Magic. You must define point guard to really have a serious debate.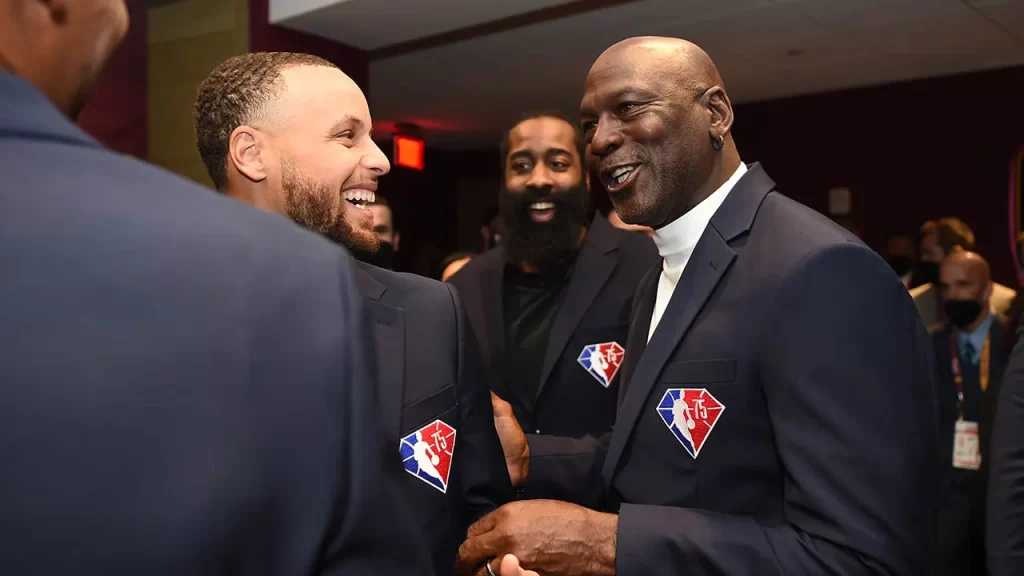 "Steph Curry is by far the best shooter of all time. Yes, his movement has created many shots for his teammates, he's a career 45 percent 3-point shooter, but Magic Johnson invented the triple-double. Not true invented but makes it more noticeable in terms of the impact on the game. It's a point guard stat, to be honest, Magic was the best… By the way, Magic has five NBA championships."
The Golden State Warriors
Along with his five NBA titles, Johnson has a long list of honors, including three league MVP awards, ten All-NBA choices, and three finals MVP awards.
ALSO: Warriors could land Sixers' Joel Embiid for Andrew Wiggins, Chris Paul
Furthermore, it's important to remember that Johnson and Jordan both played in the same era, giving the latter first-hand knowledge of Johnson's play on the court that he never had with Curry.
Curry has the opportunity to pass Johnson in terms of titles won as the Warriors aim to win another championship in 2023–24. He also has the possibility to complete a resume that would even cause Michael Jordan to rethink his position.