Currently, the Philadelphia 76ers are not concerned about trading for Joel Embiid, but that situation can change. If Embiid wants leave, Joey Akeley of Bleacher Report suggested a deal involving the Golden State Warriors and the Philadelphia 76ers that would satisfy his wish while also offering the 76ers some win-now assets.
Akeley suggested this exchange:
Warriors receive: Embiid, P.J. Tucker
Sixers receive: Andrew Wiggins, Chris Paul, Jonathan Kuminga, 2027 Warriors first-round pick swap, 2028 Warriors first-round pick, 2029 Warriors first-round pick swap
Akeley began by outlining the reasons the Sixers chose Wiggins over some of their other top players.
"As the Sixers look to retool, they'll surely demand that 28-year-old Andrew Wiggins—who's under contract for at least three more years—is the centerpiece of the return package over 33-year-olds Klay Thompson and Draymond Green, who could be on their last legs in Philadelphia's next contention window," 
He further added:
"Jonathan Kuminga is no sure thing to deliver on the promise of being the seventh overall pick in 2021. But as the Warriors' best prospect, he'd have to be included as well," Akeley wrote. "The Warriors are including Chris Paul here for salary-matching purposes. He's owed no guaranteed money next season, and the Sixers could get creative with his $30.8 million salary coming off the books."
Heat & Knicks Monitoring Joel Embiid Situation: Report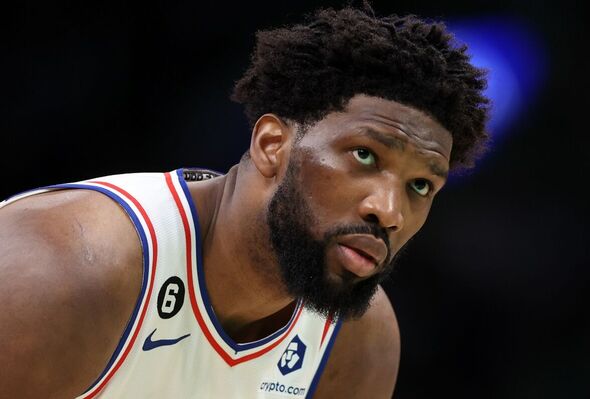 The Miami Heat and New York Knicks are keeping an eye on the Embiid situation, according to Vincent Goodwill of Yahoo Sports on August 18.
"Everyone's circling, waiting. The Knicks and Miami are keeping an eye on everything going on,"- league sources told Goodwill.
The same information was published by Stein on his Substack, where he added that "they would wish to be at the front of the line if Embiid did ask out" and listed their personal links to Embiid.
"Both Knicks president Leon Rose and his top aide William Wesley were at Embiid's recent wedding and, while true that Rose and Wesley used to represent Embiid as player agents, it has been suggested that their attendance was "not nothing."
"Heat star Jimmy Butler, meanwhile, remains close to Embiid in the wake of their mere six-ish months as teammates together in Philadelphia."