On the same day that Draymond Green turned down his $27.6 million player option with Golden State, LeBron James and Green were spotted taking a vacation together in France.
If the 33-year-old decides against returning to the Warriors, the Lakers are a likely destination for him as an unrestricted free agency.
The Warriors selected the power forward with the 35th overall pick in 2012, and since then, he has won four titles as a member of the team's championship core alongside Steph Curry and Klay Thompson.
Golden State is currently in a difficult position with recently appointed general manager Mike Dunleavy Jr.
Thompson, who is in the final year of his deal, will become a free agent in 2024 and will be searching for a sizable salary.
When the market opens on June 30, Green might already be on his way out.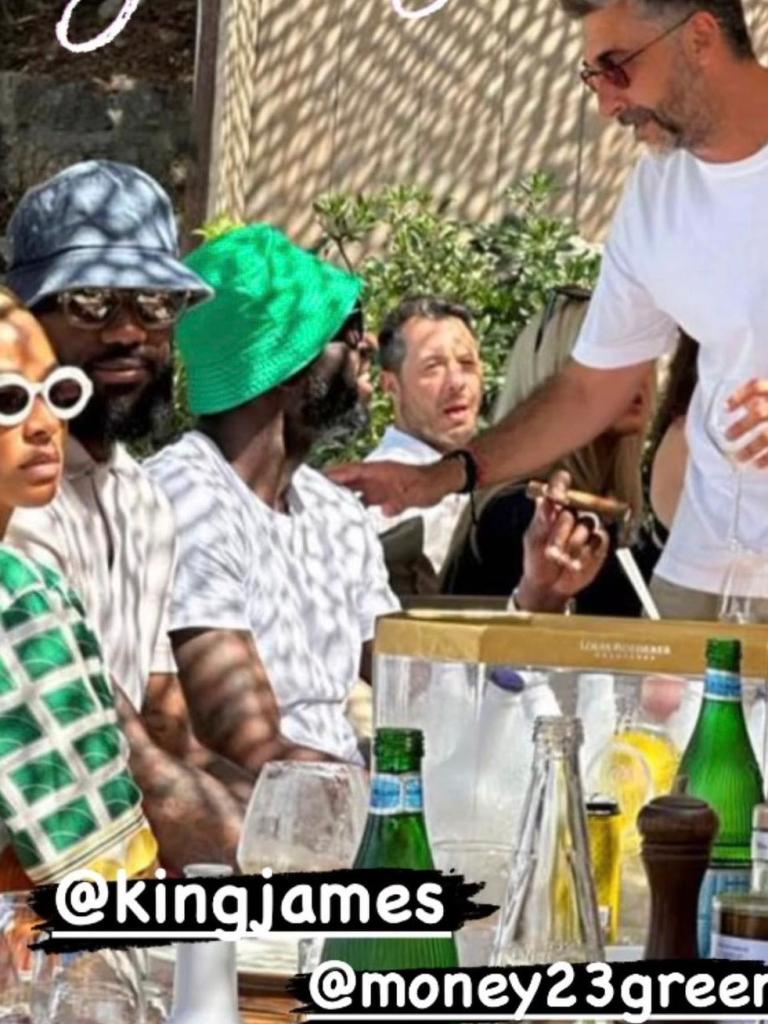 According to ESPN.com, Dunleavy stated that he is absolutely committed to resolving his differences with Green.
Dunleavy declared, "We really want Draymond back."
The general manager added that he "feels confident we can navigate it" and that the Warriors front office is able to close a deal.
Although it is clear what the Warriors want, Green will undoubtedly look into his options.
Green, 25, and James, 38, have been friends off the court for a long time. Both players are represented by Rich Paul of Klutch Sports Group.
The two are also stockholders in the tequila company Lobos 1707, together with Lakers center Anthony Davis.
Also: https://unfilteredloop.com/2023/06/14/nba-broadcaster-takes-surprising-shot-at-stephen-curry/
The four-time All-Star has already praised James in public, and this playoffs, as the Lakers eliminated the Warriors in six games in the second round, he got a close-up look at Los Angeles' potential.
Green will probably seek a multi-year contract for between $25 million and $30 million per season.
Green averaged 8.5 points, 7.2 rebounds, and 6.8 assists over the course of 73 games this season.