Golden State Warrior Stephen Curry has given the pupils at Oakland, California's Garfield Elementary School a unique challenge. He exhorts them to embrace their passion of reading as they adjust to the start of a new school year.
According to KRON4 News, the 2022 Finals MVP started a collaboration between his sponsor, www.rakuten.com, an online retailer that offers coupons and cash back, and his foundation, Eat. Learn. Play., to surprise some students with a gift that can change generations. After more than ten years without one, they collaborated to reopen the school library at Garfield Elementary.
"There is nothing more rewarding than investing in the potential of the next generation. Stephen and Rakuten share a commitment to sparking joy and optimism in our communities," Rakuten CMO Dana Marineau explained in a statement, per a news release. "We are thrilled to continue our partnership with Stephen and Eat. Learn. Play. by supporting Garfield Elementary's incredible commitment to making reading fun and accessible for its students."
Curry pleasantly delighted the kids by announcing the new library virtually. When Curry announced the good news, the children leaped with delight and were overjoyed to meet the NBA superstar.
ALSO: Sonya and Dell Curry almost cost Steph his $12M contract
When Garfield Elementary's new library opens later this fall, "Rakuten will stock its shelves with hundreds of books highlighting underrepresented authors and stories," according to a press release. The company also "will support the creation of "mindfulness corners" in each of Garfield's classrooms so students can be present and focused on learning every day."
The father, 34, offered a list of all the amazing things.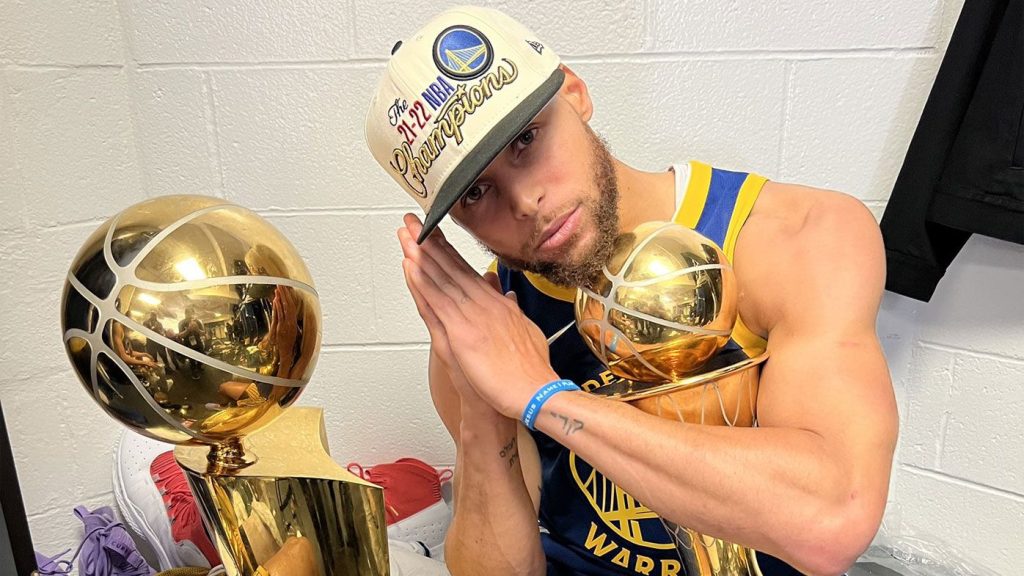 to be a part of the library Curry claimed that the goal of the library is to promote a love of reading through everything from cozy furniture to arts and crafts areas. He encouraged everyone to visit the library and take advantage of all it has to offer as he wrapped up the virtual call.
ALSO: REPORT: Warriors will have to choose between Andrew Wiggins and Jordan Poole
"We have been working toward a new library for more than 10 years and are beyond grateful for the generous support and donation from Rakuten, Stephen Curry and Eat. Learn. Play. We are thrilled that it will take this project over the finish line for our students," said Principal Edgar Rodriguez-Ramirez at Garfield Elementary School, according to the release. "This new library will provide our students access to culturally diverse books that tell untold stories of our community and will be a safe space for our kids to continue to foster their love of reading and explore their creativity."
Curry, a father of three, will also assist Rakuten in enabling families to purchase at his preferred back-to-school retailers and receive cash back. Customers that receive his seal of approval could receive cashback benefits of up to 8%.