Klay Thompson's future with the Golden State Warriors was the topic of a conversation between NBA journalist Tim Kawakami of The Athletic and owner Joe Lacob of the team. Thompson's current contract expires in July of next year, but according to Lacob, he will likely stay with the organization past that season.
"I do," Lacob said. "We've had some very brief discussions at this point with his agent. But they're very, very early. … I fully expect that we'll have some substantial discussions soon sometime and we'll see if we can't put something together that allows Klay to be here for a long time, which we clearly would like him to be."
In the summer of 2019, Thompson agreed to a five-year, $189.9 million deal with the Warriors. Although anything can happen in the NBA, all indications are that Draymond Green, Stephen Curry, and Klay Thompson will play their entire careers for Golden State.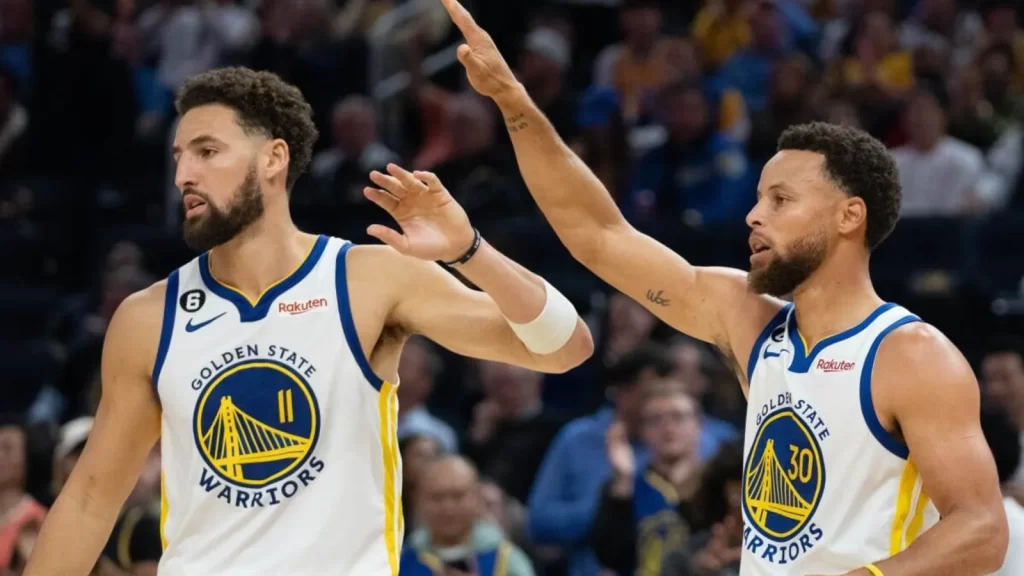 Last year, Thompson played in 69 games for the Warriors. The four-time champion shot 43.6% from the field, 41.2% from beyond the arc, and 87.9% from the line for averages of 21.9 points, 4.1 rebounds, and 2.4 assists. In the Western Conference playoffs, the Warriors were the sixth seed with a 44-game winning streak.
In the 2023 playoffs, Golden State defeated the Sacramento Kings in the first round in seven games but fell to the Los Angeles Lakers in the second round in six. Thompson averaged 18.5 points, 4.2 rebounds, and 2.2 assists throughout the 2023 postseason. In 13 games against the Kings and Lakers, he only shot 38.8% overall and 36.8% from three.
The following season, Thompson will earn $43.2 million. With the Warriors, he has averaged 19.8 points, 3.5 rebounds, and 2.3 assists for his career. The Warriors' product from Washington State has been named to five All-Star teams, two NBA All-Star teams, and one All-Defensive team.