Giannis Antetokounmpo will be available for a contract extension in one month, but he has no plans to return to the Milwaukee Bucks this summer.
In a recent interview with Tania Ganguli of The New York Times, the two-time league MVP made that point quite apparent and said that he prioritizes winning championships over continuing to play for the same team throughout his career.
Even still, FS1's Chris Broussard doesn't think Antetokounmpo's winning the Larry O'Brien trophy once more with the Bucks should be enough to convince the 28-year-old to sign an extension with Milwaukee.
"I don't think Giannis should sign an extension with the Bucks. Keep your options open," Broussard said during a recent episode of "First Things First."
The Bucks have had a significant decline in postseason performance since winning the NBA Finals in 2020–21, raising long-term concerns about the club. Despite having two seasons with 50 or more wins, the squad has never made it past the conference semifinals.
Khris Middleton, who co-stars with Antetokounmpo in Milwaukee, has struggled with injuries in recent years. He is now 32 years old and is coming off a season in which his 20.1 scoring average dropped by 5.0 ppg.
When his current contract expires at the end of 2024–2025, guard Jrue Holiday said on the "Point Forward" podcast in April that he intends to seriously consider retiring.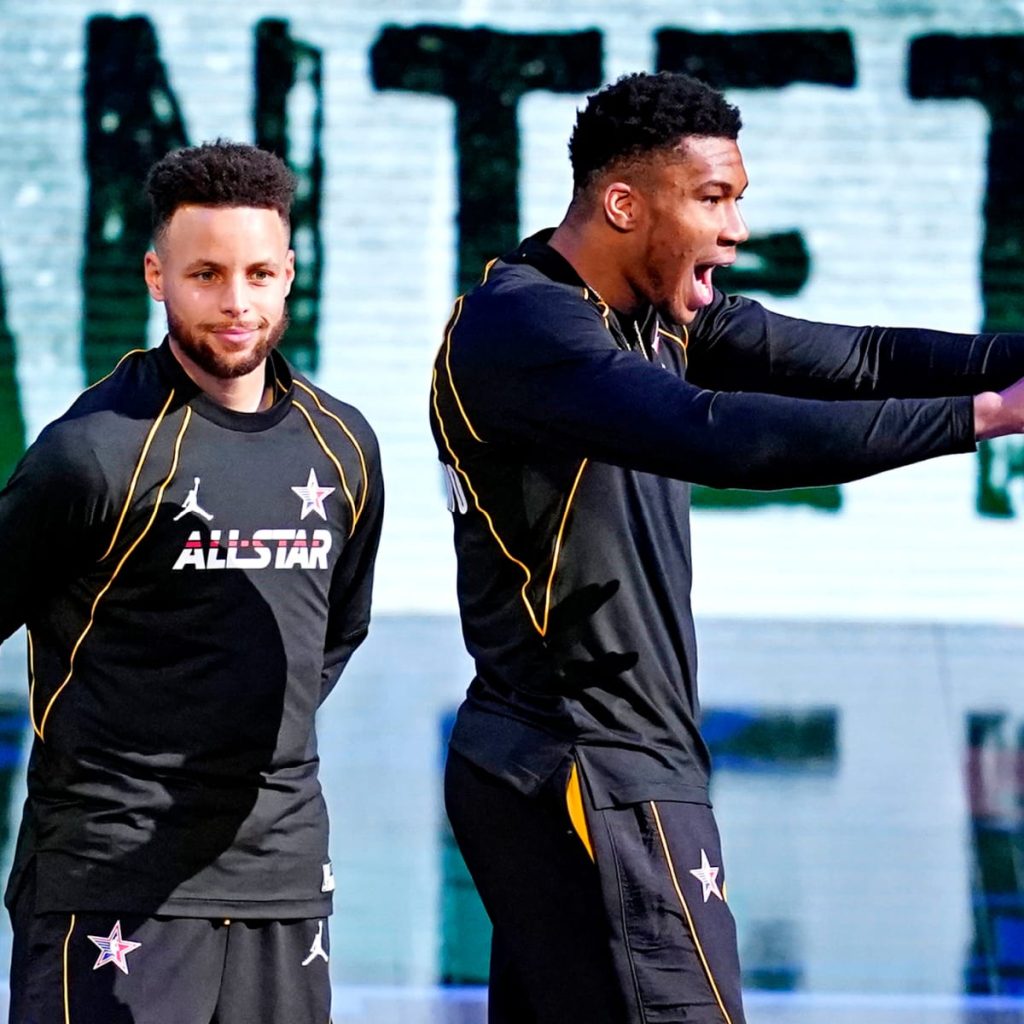 Even though Antetokounmpo has two more years left on his contract, the NBA is already talking over the prospect of him becoming a free agent in 2025.
The Los Angeles Lakers and the New York Knicks are reportedly "already being mentioned as franchises presumed to interest Antetokounmpo" if he leaves the Milwaukee Bucks, according to NBA insider Marc Stein on Monday.
While other clubs will undoubtedly look into the Antetokounmpo market if he becomes available, according to Broussard, the Bay Area would be the ideal place for the seven-time All-Star to settle down.
"He and Steph, is that even possible?" Broussard asked the "First Things First" panel. "But there this no place I'd rather see Giannis playing than with Steph Curry because I think it would be so awesome to see those two together."
Curry would be 37 years old and beginning his 17th season with the Warriors by the time Antetokounmpo becomes eligible for free agency, which would lessen the excitement of the two playing together slightly.
However, Golden State has recently accumulated a significant quantity of fascinating young talent. If athletes like Jonathan Kuminga and Moses Moody succeed, they might turn into logical trade chips for Antetokounmpo.
Curry transferring the baton to Antetokounmpo would extend the Warriors title window to the end of the decade, but that scenario may be far-fetched.