The playoffs from last season got off to a fast start.
In the first-ever first-round series between the Golden State Warriors and the Sacramento Kings, two teams with offensive playstyles that were fast-paced and heavy on ball and personnel movement engaged in battle.
After a torturous seven games, the Warriors prevailed, with Stephen Curry's epic 50-point performance in Sacramento's Golden 1 Center serving as the cherry on top. Curry's act of pressing a fictitious button to mimic the Kings' traditional "Light the Beam" celebration was the last thing Kings fans remembered.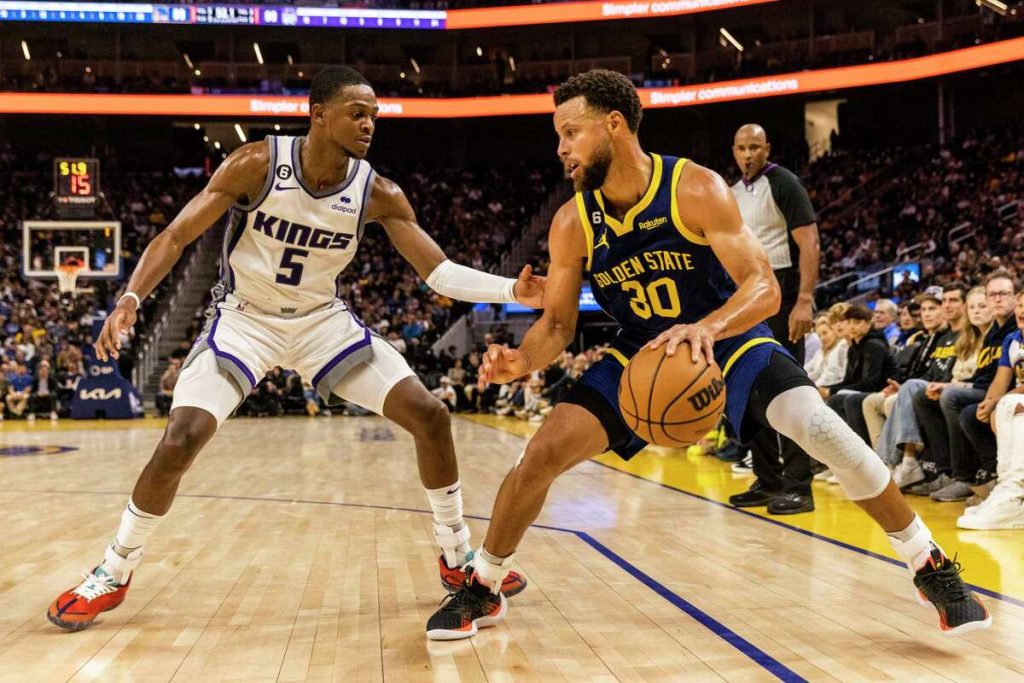 Their chance to avenge Curry and the Warriors won't be delayed for long.
The first Warriors-Kings rematch will take place during opening week, according to Shams Charania of The Athletic:
The Warriors and the Kings will square off on November 28 at Golden 1 Center. They also happen to be in the same group for the inaugural In-Season Tournament.
The two NBA teams from Northern California had little history of rivalry before last season. However, a growing rivalry is one hot ticket the NBA is sure to capitalize on as the Kings become one of the West's greatest teams.