NBA Hall of Famer and current point guard Dwyane Wade chose Steph Curry of the Golden State Warriors as his point guard when asked by GQ Sports about his all-time starting lineup. Wade selected Curry as the number one and then included Michael Jordan, Kobe Bryant, LeBron James, and Shaquille O'Neal to his starting lineup. It's difficult to contest Wade's claim that his team could defeat any opponent.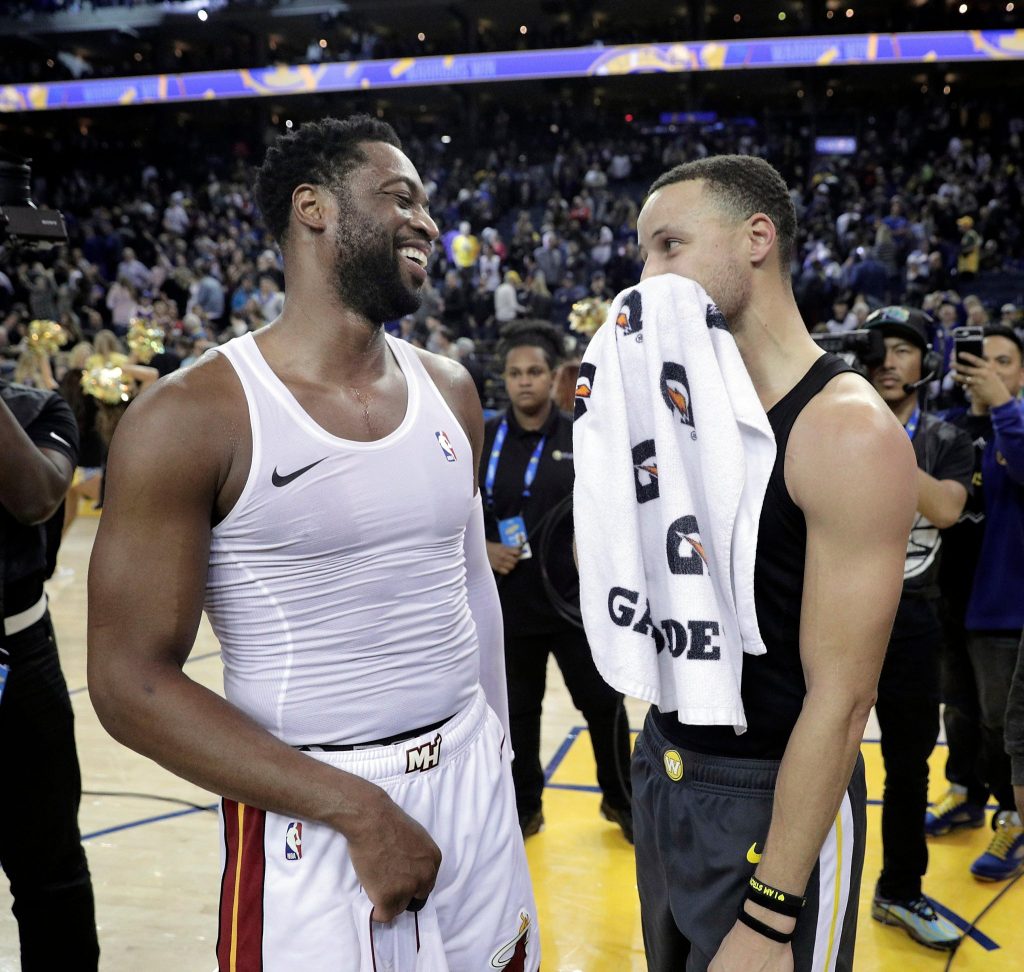 Curry does appear to be the more perfect fit for this starting lineup, despite the fact that the Magic Johnson vs. Curry discussion is never without its controversy. Curry could play off the ball next to James, who could handle the ball the majority of the time while Curry is constantly moving, thanks to his shooting prowess and gravitas. Including the greatest shooter of all time at the one would make the most sense, especially with Shaq as a non-shooting threat.
While Magic was originally regarded as the undisputed best point guard of all time, Curry has at least closed the gap with his achievements over the last several seasons, making Wade's all-time five somewhat of a frequent response as Curry rises up the ranks. Curry is well in the running to surpass Magic Johnson as the best point guard of all time, and he expects to do so over the course of the next several seasons.
Wade's starting five would unquestionably be a force, and these discussions are always entertaining, especially at this juncture in the offseason.