Jordan Poole's final season with the Golden State Warriors was difficult, but the team will always remember him as a champion. Warriors star Klay Thompson recently opened up about Poole and what he meant to Golden State on Podcast P, which is hosted by Wave Sports and Entertainment.
ALSO: The Golden State Warriors have signed a new Big Man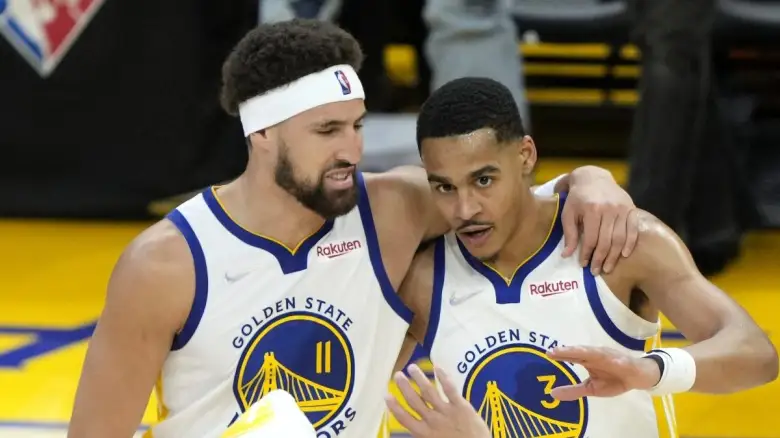 "It hurts to see Jordan go," Thompson said. "That's the nature of the beast that is this business. JP was homegrown, I saw him put the work in. I saw him go 2-15 in a game, but then he would be in the dungeon after – which is what we call our practice facility because it has no windows, getting shots up right after the game, and that reminded me of my younger self… To see JP follow that same footing, I'm like man this kid is gonna be special, and we wouldn't have won the championship without him. He was so important when Steph went down and we played that series against Denver. So Jordan is forever going to be cherished in the Warriors lore, just for what he did and helped bring us back to where we needed to go, and I know he's going to do great things in Washington… That's like Steph and I's little bro."
When Thompson said that Poole is like a little brother to him and Steph Curry and would always be remembered as a champion in Golden State, it was an emotional message.