Lil Durk's performance on Saturday night was cut short when police arrived at the venue in response to allegations of an active shooter.
The United Center in Chicago was about to finish Durk's performance when chaos broke out as people scurried for the exits.
Police officers arrived carrying firearms in search of a shooter, however Chicago PD reported that it was a false alarm. Chicago is currently on high alert since gunshots there have sadly become frequent.
Some concertgoers grabbed some merchandise as they exited the venue, and whoever was manning the merchandise table apparently rushed after them.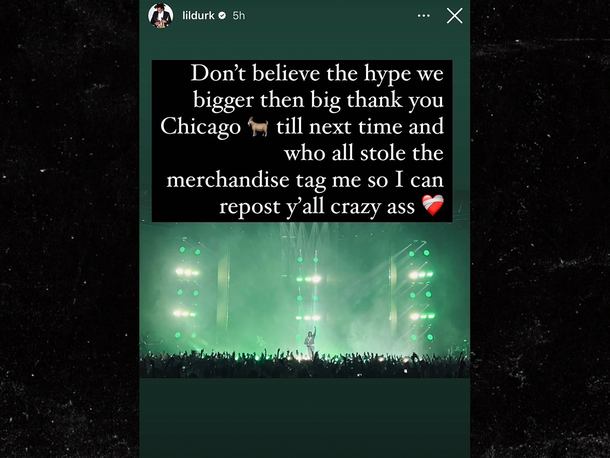 After the performance, Lil Durk wrote about it and called out the supporters who had taken the merchandise.
Both no reported injuries and no arrests were made. We contacted the United Center, but have not heard back to date.