Jayce Johnson, a 7-foot center who is a future NBA prospect, is known for his ability to collect rebounds. He led the G League in that statistic last season, averaging 12.1 points per game for the Warriors' Santa Cruz squad.
Johnson averaged 4.7 points and 6.0 rebounds over the course of his three Summer League appearances for the Dubs. That garnered enough interest within the organization for the team to sign him to an Exhibit 10 deal this week, meaning he will have a chance to establish himself in the NBA during training camp.
After transferring from Utah for his final year, Johnson, 25, left Marquette undrafted in 2021. He signed with CSU Sibiu in Romania to play basketball abroad, and in 23 games there, he averaged 8.8 points and 8.8 rebounds, according to Eurobasket.com.
ALSO: Warriors trade for Sixers' Joel Embiid in Massive trade proposal
Johnson doesn't appear to do anything besides rebound. Johnson is a throwback at a time when 7-footers are still expected to shoot; in college, he averaged 5.7 points per game over four seasons, made just 49.0% of his free throws, and didn't try a 3-point shot in 118 games.
Not Enough Size for the Warriors?
The Warriors are in desperate need of size in a Western Conference that was dominated by the Nuggets and standout center Nikola Jokic in the postseason. Even Looney, the team's main big man, stands 6′ 9″. Jackson-Davis is also. Dario Saric, a forward who primarily plays, is the tallest player at 6 feet 10 inches.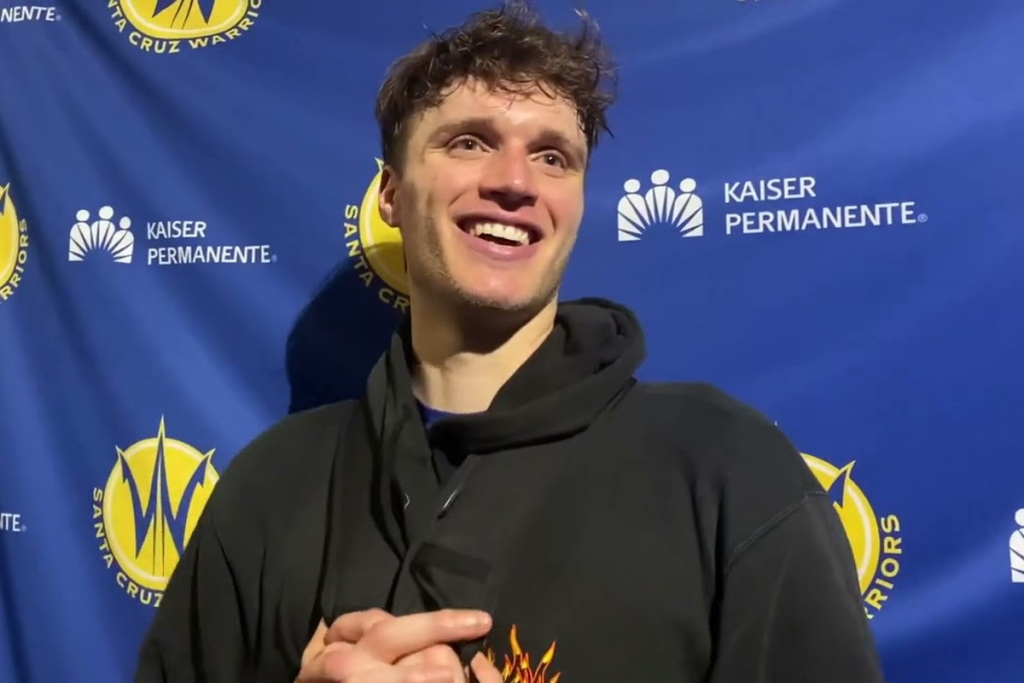 Johnson might have a chance because he is 7 feet tall and has the ability to foul Jokic six times if necessary.
However, Dunleavy claimed last week on the Dubs Talk podcast that in the modern NBA, skill takes precedence over size.
"I think size still matters," Dunleavy said. "It always has and always will. The caveat to that is nowadays, you just have to be skilled. If you're not skilled, and you're just big, it's going to be hard. Back 15 or 20, 30 years ago, it didn't matter as much. The bigger guys always thrived because they were closer to the basket, and the game was different and all that. Nowadays, if you're big and you're skilled, yeah, you're gonna see MVPs — Giannis (Antetokounmpo) and (Joel) Embiid and Jokic, that will never change. It's just the amount of guys that are big and skilled has (grown). The smaller, shorter guys that are skilled are sort of taking the game over and there'll be a shift at some point again.
"We'll see what it is, but in the meantime, to me skill always wins out."