Little girl of Stephen Curry is getting older!
The 11-year-old daughter Riley of the Golden State Warriors player, 35, and his wife Ayesha, 34, turned 11 on Wednesday.
"My first child is 11 years old!" We cant believe it. Time has simply flown by, the pleased mother posted on Instagram accompanying some images of the preteen.
"I am so proud of my sweet, smart, talented, captivating big girl. It's a joy being her mama. Riley Roo is 11!"
Additionally, the pair is parents to daughters Ryan, 7, and son Canon, 4.
The cookbook author wrote, "Happy Father's Day Chooch!!!" on Father's Day to thank her NBA star husband for his contribution to their children's lives. We adore you a lot. Raising these three young children with my closest friend is just too much fun, and you bring so much adventure, levity, and experience to the process.
"I am so proud of you," she continued. I get the biggest kick out of seeing you with our kids. It's time to open a large wave and celebrate by driving it down the fairway.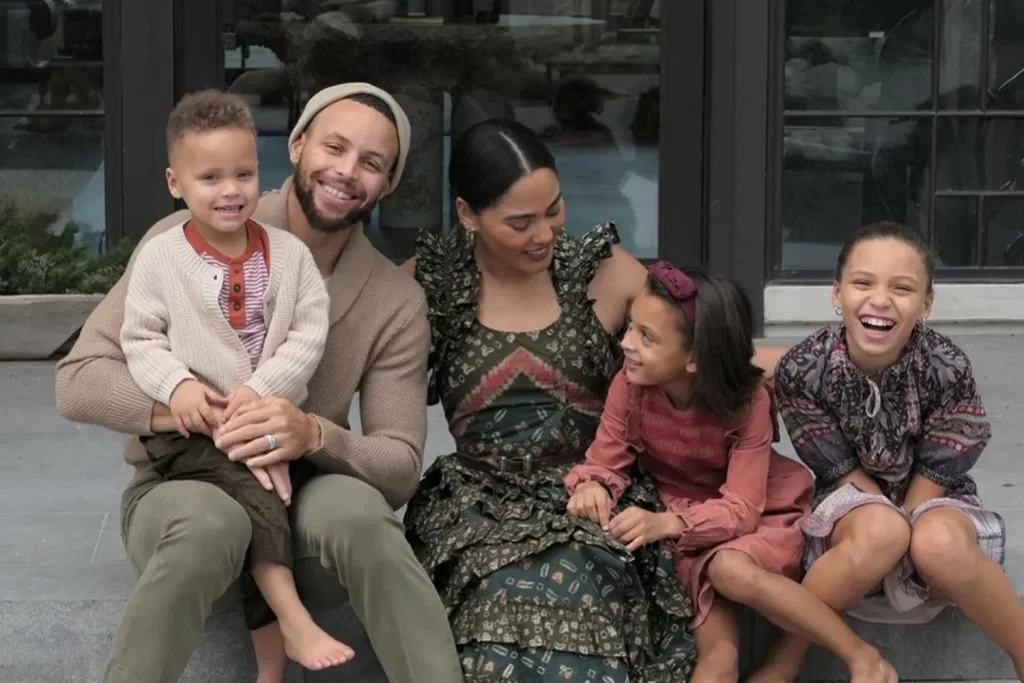 The four-time NBA champion opened out to E! News about his kids in December while attending the Sports Illustrated Sportsperson of the Year Awards.
Curry, the evening's honoree, said when asked if his kids are "impressed" with him "like other people are," "I would hope to answer yes but probably for other reasons. The quantity of times the ball enters the basket doesn't seem to matter all that much to them.
The father of three added, "They've been to a couple parades and all that, so they enjoy the festivities of celebrating a championship. But when you're at home you're just Dad and that's the best part about it."