Steph Curry and the Warriors accomplished something that has only been done once before in the history of the league as they made their way to the 2022 NBA championship.
The Most Valuable Player, Defensive Player of the Year, and Most Improved Player were all defeated by Golden State in a single playoff round, making them only the second team in league history to accomplish this feat.
ALSO: Warriors Players Under Serious Pressure Entering 2022-2023 NBA Season
Which other team managed to do that? Chicago Bulls in 1996–1997 under Michael Jordan.
The Warriors defeated the Denver Nuggets in five games to eliminate MVP Nikola Jokic first. The Memphis Grizzlies and MIP Ja Morant were then defeated by Golden State in six games. Marcus Smart's hopes of winning the championship were dashed as the Warriors eliminated the Boston Celtics in the NBA Finals after six games.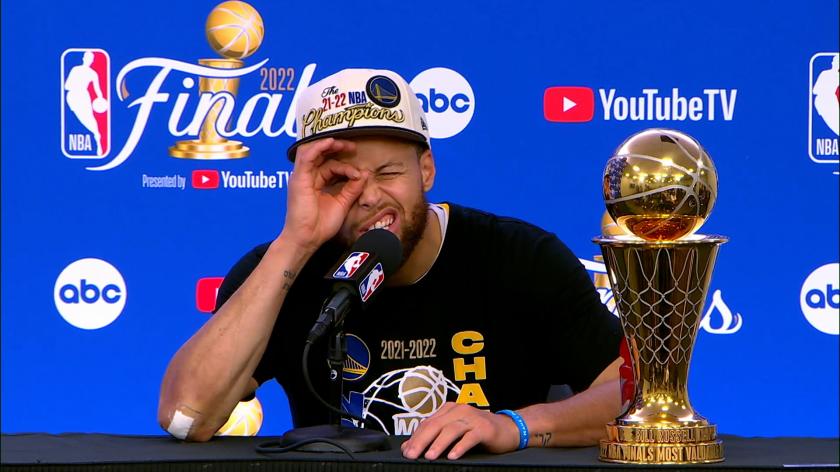 For all three of those honors, Golden State also had contenders on its own roster vying for votes. In the MVP voting, Curry came in eighth, while Draymond Green came in tenth. Jordan Poole, who came in fourth, was not selected as a MIP finalist.
Jordan won his fifth career championship in 1997. The Bulls finished off MIP Isaac Austin and the Miami Heat in the Eastern Conference Finals, beat MVP Karl Malone and the Utah Jazz in the NBA Finals, and defeated DPOY Dikembe Mutombo in the second round of that postseason tournament.
The Warriors will attempt to eventually match Jordan's six championships now that Curry and company have joined Jordan with this playoff accomplishment and obtained ring number 4.