The Golden State Warriors haven't been concerned about money matters for a long time. In an effort to win championships, their ownership has been more than willing to pay their players time and time again, and it has worked out splendidly. As a result, they have four championships in eight seasons.
But as they've gathered more and more talent, it will soon be hard for them to pay all of their players. Next summer, Draymond Green, Klay Thompson, Andrew Wiggins, and Jordan Poole will all require contract extensions, but it will be difficult to pay them all.
Brady Klopfer looked at the possibilities the Warriors may have for Golden State of Mind. The first two suggestions he had were for Joe Lacob to suddenly agree to pay $50,000 or for several players to accept big discounts. However, he thought trading James Wiseman was the third option was the most plausible.
"And the third is shedding James Wiseman's contract, without taking salary back, and having some combination of those three take moderate discounts. Much more likely than the other two. Still quite unlikely," Klopfer wrote.
The Warriors would presumably prefer lose Wiseman than one of Wiggins or Poole, but Klopfer did note that this possibility is also doubtful. What possible exchange might they make to eliminate their wage, then?
Potential Wiseman Salary-Dump Trade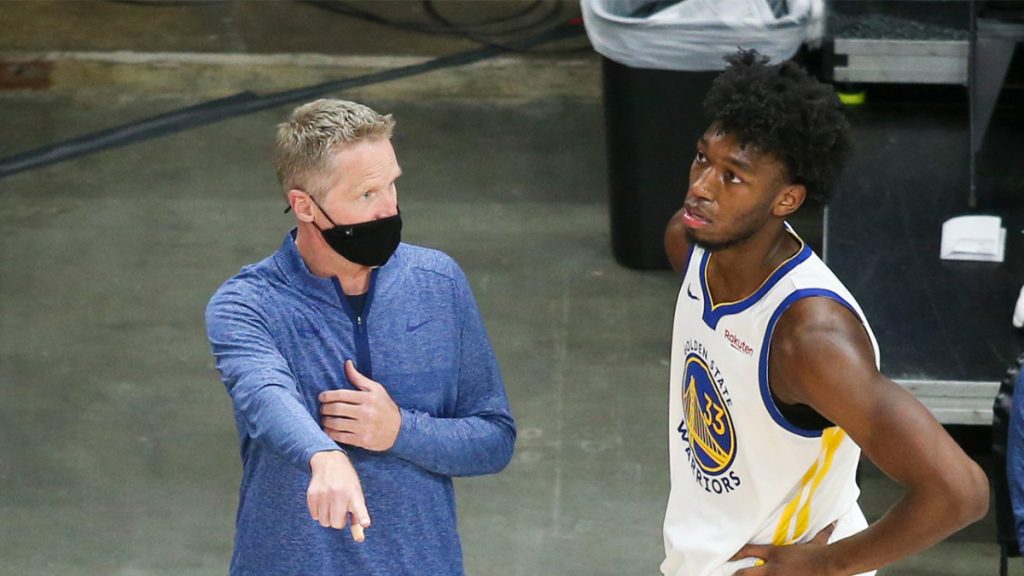 Wiseman's pay is being eliminated in order to save money for the upcoming summer, when Green, Thompson, Wiggins, and Poole will require contracts. If so, Golden State might look at a real one-year rental at the deadline this year.
Trading Wiseman for a player on a one-year deal who could help them win this season might be something to really explore if they feel that getting go of Wiseman is the only option.
One potential trading concept is as follows:
Warriors get Seth Curry and a second-round pick in 2026.
Wiseman is given to Pacers.
ALSO: REPORT: Warriors to offer Carmelo Anthony 2-Year veterans minimum
Once more, the purpose of this transaction would be to reduce money, preventing Golden State from being able to re-sign Curry after this season. Curry makes a lot of sense, though, as a guy who could help them challenge for the championship.
Why Both Teams Make This Trade
This is all about dumping salary for the Warriors in preparation for next summer. But it would also be a really exciting chance. Curry would have the opportunity to play with his brother in addition to having the Warriors' excellent three-point shooting style fit in with his game.
On the other hand, the Brooklyn Nets would have a fantastic chance to add some youthful talent to their team. Planning for the future will be essential if Kevin Durant and/or Kyrie Irving are traded this offseason. And it would be the ideal trade for them to swap Wiseman for Curry, a veteran who must win now.
At this moment, Wiseman is an unproven candidate. Without a doubt, Brooklyn would be taking a chance on him. In this hypothetical situation, though, they would receive a solid young prospect in exchange for a player they wouldn't really need any more, and the Warriors would dump salary while also bringing in some family members to the squad, even if it was just for one season.
That seems like a move where everyone benefits.