Steph Curry can now add more trophies to his collection while also boosting his street cred.
Hip-hop superstar Snoop Dogg gave Curry his very own diamond-encrusted bling in a video shared to Instagram on Tuesday, seemingly continuing a tradition of giving sportsmen the infamous Death Row Records necklace.
The 2022 NBA Finals MVP repeated, "Come on, man," as Snoop hung the chain around his neck, showing how surprised he was by the action.
The rapper has a long history with Death Row, working with the label to release his debut album in 1993. Snoop acquired ownership of the label in February.
Curry isn't the first person, though, to get a chain from Snoop. In January, he gave Eli Manning a chain of his own, and last month, he gave Khaby Lame, a popular TikTok user, one as well.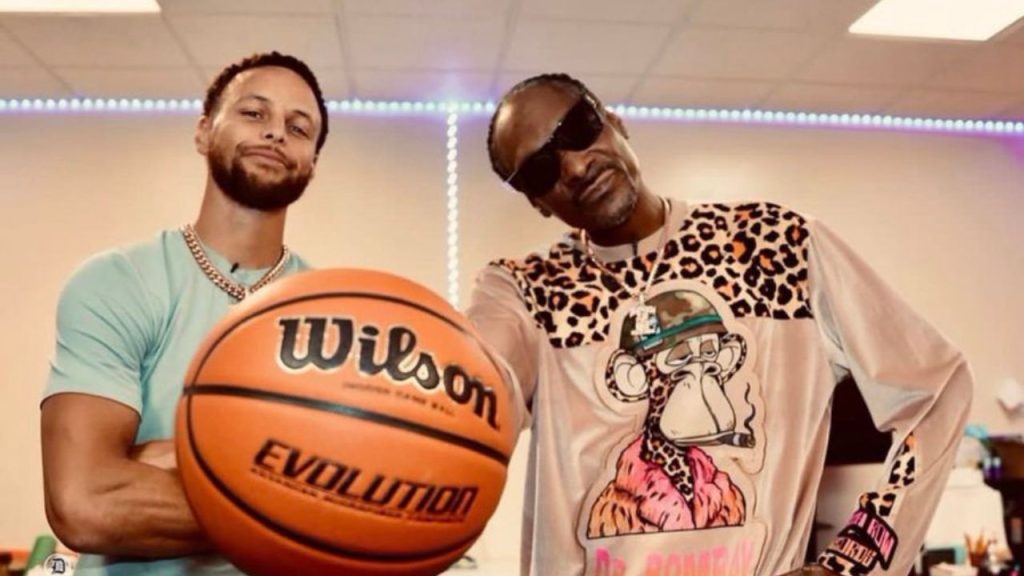 The classic necklace is clearly only given to people who Snoop Dogg has the most respect for, and his Instagram message made it clear how much he values Curry.
ALSO: Warriors could be forced to trade James Wiseman
Had to give the MVP his death row chain, Snoop tweeted alongside a goat emoji, two fists, and a round of applause.
"They ain't got this one," Curry told Snoop in the video.
Just add the chain to the collection of glitzy items the legendary member of the Warriors has amassed over his storied career.