There may be another experienced NBA veteran available to take Andre Iguodala's place while the Golden State Warriors wait for him to decide whether to return for another season.
In the event that Iguodala decides to come back for what would be his 19th NBA season, the Warriors are said to have saved a roster space for him.

The Warriors admire Iguodala's seasoned leadership off the court despite his difficult season last year, in which he played in only 31 games due to a slew of injuries. Iguodala mentored the team's younger players and even gave his teammates some in-game coaching during the playoffs.
Blake Griffin might step in for Andre Iguodala if he decides to retire, according to the Warriors.
Griffin a Potential Target for Warriors, Insider Says
Griffin played in 56 games for the Brooklyn Nets past season, appearing in 17.1 minutes per game and averaging 6.4 points, a career-low. Griffin nonetheless performed admirably in his reduced role, according to a league executive who spoke to Heavy.com's Sean Deveney, and he will probably find a new home for the upcoming season.
ALSO: Brittney Griner Gets 9 years in prison
"He'll get signed, it would be a surprise if he doesn't," the executive said. "They obviously moved him out of the rotation during the year and that hurt, but he handled it like a pro and he is just one of those guys you like to have on your bench. He might be your 10th or 11th man now, but he showed he is ready when he gets called on."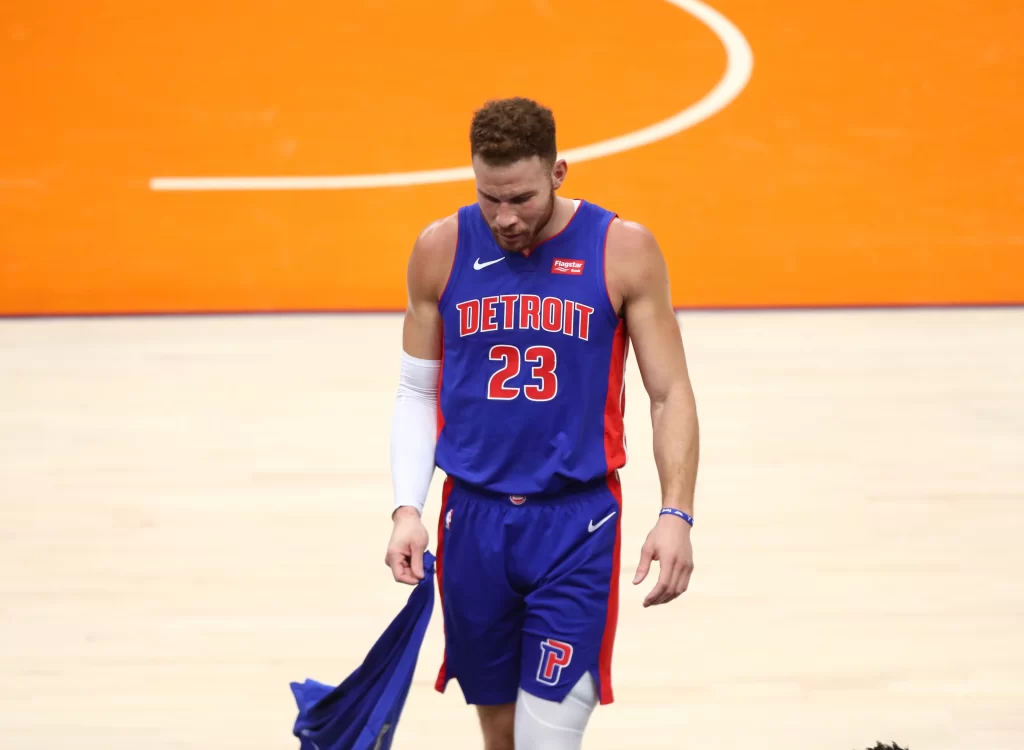 Given the Warriors' combination of senior and young players, the executive thinks Griffin would be a good addition.
"If you're a contender, he'd be a good guy to have at the end of the bench and the Warriors know that," the executive said. "They have some developmental guys but they're going to want some veteran presence there, too, somebody they can slide in for a few games when they need him and know he'll be ready even if he has not played in a week. That's where Griffin is at in his career. At least, they'd like to have him on their side so he does not wind up in Phoenix or Dallas or somewhere."
Warriors Tried to Land Griffin in 2021
Griffin and the Warriors have a long history together. ESPN's Adrian Wojnarowski stated that the Warriors were one of the clubs interested in signing him after his buyout with the Detroit Pistons last season.
ALSO: REPORT: Warriors see Major Development in Kevin Durant trade
The Warriors delayed making any significant roster changes during the season, and Griffin finally signed with the Nets. The following offseason, the Warriors added a veteran presence by signing Iguodala.
At the moment, both parties were interested. Griffin stated that he "truly enjoyed" the prospect of playing for Golden State after his buyout during an appearance on the "Pardon My Take" podcast.
Griffin would be a wonderful match for Golden State's challenging financial situation. Griffin, who reportedly signed a contract extension, will put the franchise farther into the luxury tax.