Popcaan, in a display of brotherly love, has recommended Jahmiel to turn to the African continent as a mainstay for performances, as he is well-liked in many African countries, according to the Great Man singer.
"A recently mi deh pon a flight wid Popcaan an mi an him a have a conversation an him a seh 'yow, Jahmiel, yuh need fi focus pon Africa, yuh nuh. Caw di people dem love yuh differently. An dem nuh love everybaddy'," Jahmiel told Television Jamaica's Anthony Miller during Friday night's airing of The Entertainment Report.
According to Jahmiel, he has seen some indication that he has strong support, particularly in The Gambia where he has performed on two occasions and was treated like a "legend" and a "great man".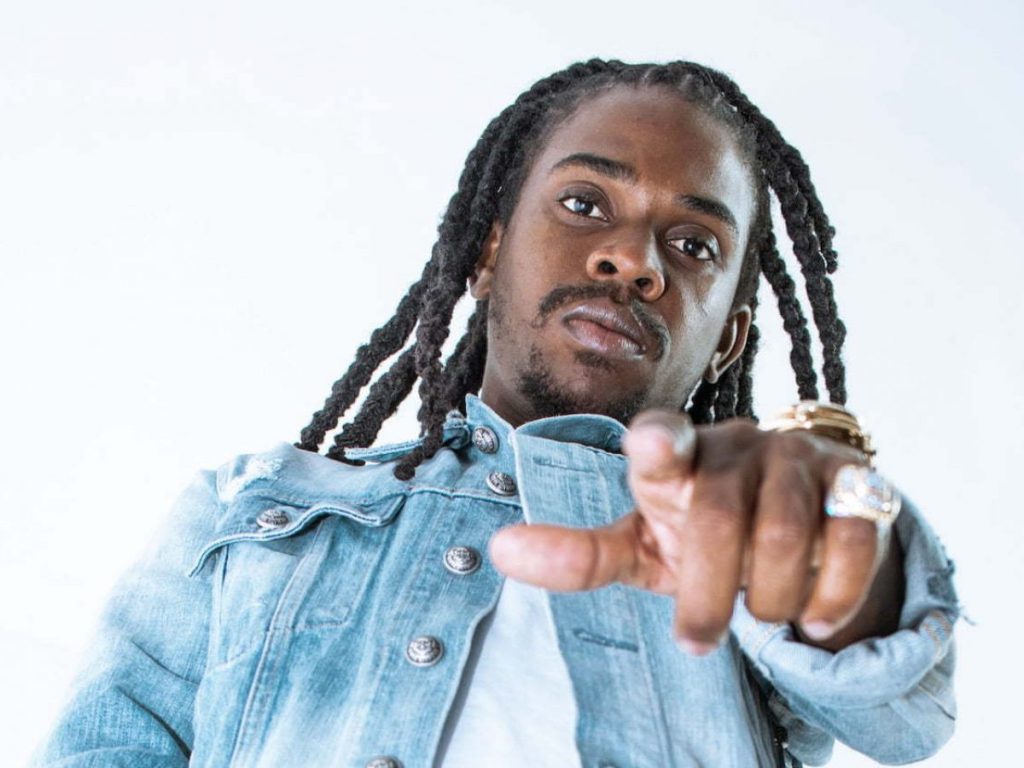 "Fifteen thousand you name it man. Nuttn unda dat. An dem know all a mi song dem word-fi-word. Even songs weh mi Jamaican massive nuh know Africa know dem word-fi-word. Mi caan lef mi hotel- a riot," he said chuckling.
Jahmiel's latest Legend album includes a track called Africa featuring Bugle, in which he celebrates Africa as the place he'd "rather be" and expresses love for all Africans, whom he claims are still spiritually connected and have an unbreakable bond despite the TransAtlantic Slave Trade's fragmentation.
The song also mentions Africans' vast inventions, such as the Great Pyramids, as well as their role as creators of mathematics.
Jahmiel made his maiden performance in The Gambia in February 2018, drawing over 20,000 fans to the Independence Stadium in Bakau. He remarked at the time that the experience was incredible and that the Gambians' devotion was indelible, as fans chanted music he had recorded earlier in his career word-for-word, revealing that many of them had been admirers since the beginning.
"The Gambia love was so genuine. "I'll never forget the enthusiasm they provided me throughout my performance," he said at the time.
ALSO: Shenseea, Diddy Working On New Music
In 2021, Jahmiel returned to perform for a second time in front of a sold-out stadium.
The African continent has recently been dubbed the "new frontier for the Dancehall genre" and the best location for Jamaican artists to focus their efforts, particularly following the recent visits of Popcaan and Konshens, who headlined sold-out shows.
The matter was brought up in February on Radio Jamaica's Two Live Crew show, with co-host Christopher "Johnny" Daley claiming that "if you follow certain artists on Instagram, you will find that the new green gold for our artists is the continent of Africa."
"Over the last three months I have seen Popcaan, Konshens, Beenie Man, Delly Ranks and couple other guys went over there. Listen I think that our eyes are open up more now to the fact that the music has permeated the African culture in several African countries for years, but we have not been going, not been celebrating that. Now is the time," Daley had said.
The discussion was sparked after Popcaan called for direct flights between Jamaican and Ghana.