As we enter the second half of 2022, Nintendo has several huge games planned for the Switch, but the standout releases this holiday season are Pokemon Scarlet and Violet, the next mainline editions in the perennial monster-catching franchise.
Scarlet and Violet are the start of a new generation for the long-running game, set in an entirely new location with a variety of exotic Pokemon to acquire and raise. Now that the second trailer for the games has been released, here's a rundown of everything we know so far about the future games.
Release date
Pokemon Scarlet and Violet will launch for Nintendo Switch on November 18, 2022.
Setting
Scarlet and Violet are set in a large, brand-new region that appears to be based in Mediterranean Spain.
Scarlet and Violet's territory, unlike the self-contained areas in Pokemon Legends: Arceus, is the first genuinely open-world setting in the series' history. According to the official website for the games, "There are no borders between the various villages that melt smoothly into the environment. You'll see Pokemon from this region in the air, the oceans, the forests, the streets, and everywhere else!"
Scarlet and Violet will give more leeway in how your adventure unfolds than earlier Pokemon games, which followed a linear story. "You're free to explore at your leisure and not in an order set by the plot," according to the official website.
New Pokémon
Pokemon Scarlet and Violet will offer a variety of brand-new Pokemon in addition to numerous classic monsters from prior games. The grass-type cat Sprigatito, the fire-type crocodile Fuecoco, and the water-type duckling Quaxly are the three potential companion Pokemon that players will choose from before they begin the adventure.
In the June video for the game, we saw a few more monsters, including the pig Pokemon Lechonk and the olive Pokemon Smoliv. Furthermore, the movie gave us our first look at each game's legendary cover Pokemon: Koraidon (Pokemon Scarlet) and Miraidon (Pokemon Scarlet) (Pokemon Violet).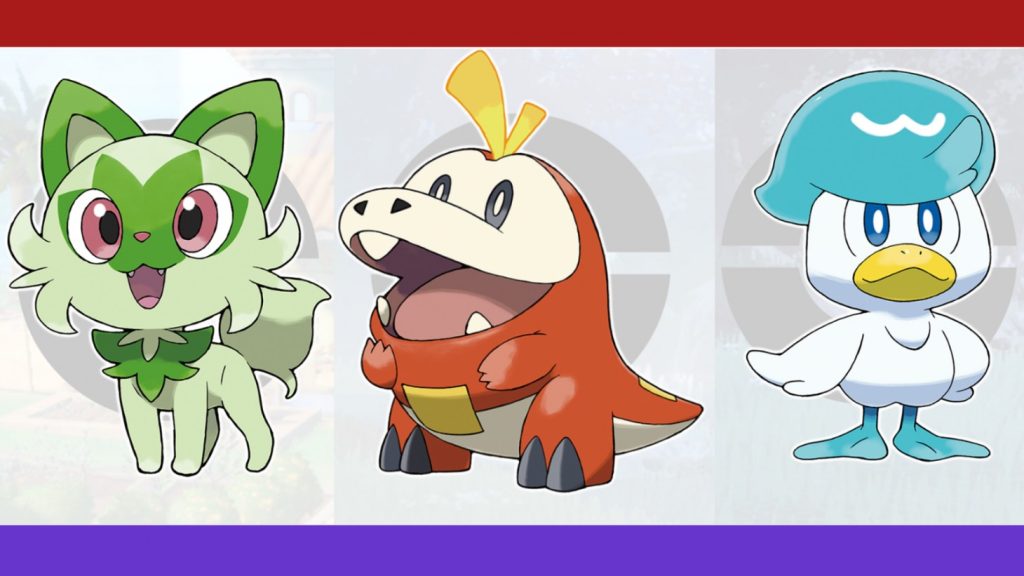 Version differences
There will be several distinctions between Pokemon Scarlet and Pokemon Violet, as there have been in past Pokemon games, one of which being your trainer's appearance. Your character will wear a different outfit depending on the game you play, and this will connect to the tale in some way.
In addition, depending on which version you choose, you'll meet a different Pokemon Professor. Professor Sada is the head researcher in Pokemon Scarlet, while Professor Turo is in Pokemon Violet.
In each game, you'll also come across a few version-exclusive Pokemon, which will force you to trade with another player if you want to finish your Pokedex. There haven't been any confirmed version exclusives as of yet, but we'll find out more as the games get closer to release.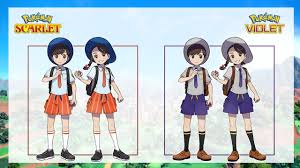 Pokemon Home connectivity
Like other Pokemon titles for Nintendo Switch, Pokemon Scarlet and Violet will be compatible with the Pokemon Home service, letting you import select Pokemon you've caught in previous games and use them in the new adventure.
Pokemon Home is a free and paid plan game for the Nintendo Switch and mobile devices. The service just received a major 2.0 update, which included support for the Pokemon games Brilliant Diamond, Shining Pearl, and Pokemon Legends: Arceus.
Multiplayer
Like previous games in the series, Pokemon Scarlet and Violet let you connect with other players to trade and battle Pokemon. In addition to those staple features, the new titles also let you explore the region together with up to three other players — a first for the series. The June trailer offered a glimpse of multiplayer exploration, showing four player characters meeting up and adventuring in the same world together.
Pokemon Scarlet and Violet are still a few months away, but in the meantime, Nintendo has a few other big-name games in the pipeline for the Switch this year. Xenoblade Chronicles 3 is now set to launch in July, while Splatoon 3 is coming in September.
First published on May 24, 2022 at 12:00 p.m. PT.